BGIS (Battleground mobile India series) 2021 Round 3 has just ended. A few days ago now round 4 is going to start in which our top 64 teams are going to play.
Here Is New Update
We are getting to see a lot of competition in BGIS We will get to see a lot of competition. In this quarter-final and even more so in the semi-finals, we are going to talk. Groups team list, schedules, and how they will qualify, so let's start.
Schedule
The top 64 teams will be divided into three groups and each group will play 6 matches and only the top 6 teams from each group will qualify for the semi-final round the matches will be started from 2nd January to 5th January 2022.
The tournament is going to start tomorrow in which a lot of competition is going to be seen. And which is your favorite team and which team you want to see in the upcoming Grand Final, you can tell us by commenting. You can name any three of your favorite teams and see. They reach the semi-finals or final of Battleground mobile India series 2021.
So check out more detail below. If you need any information related to this tournament, then click here and see the latest BGMI. You can read more artists about BGMI.
Also Read: TSM Won AMD Skyesports Mobile Open BGMI
Round 4 Group
Group 1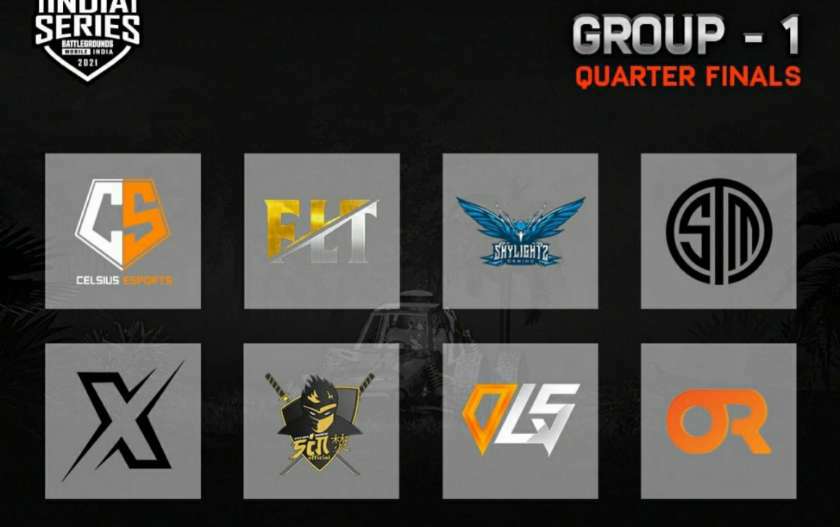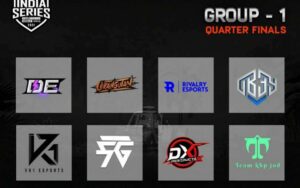 Group 2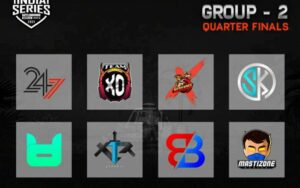 Group 3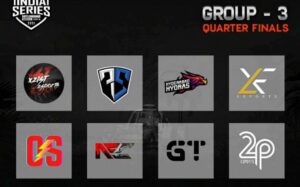 Group 4
Round 4 Playing Team
INVINCIBLE ESP
HYDERABAD HYDRAS
CHICKEN RUSHERS
THE SUPARI CANG
TEAM IRONSIGHT
4HEROS
OR ESPORTS
NIOMA GALAXY
TEAM XO
TEAM MAYAVI
TEAM OUTSET
FPS GAMING
GLOBAL ESPORTS
OLD HOOD ESP
IR ESPORTS
ORANGUTAN CAMING
TEAM FOREVER
ME ESPORTS
TEAM X LIONS
TEAM GT
FAULT ESP
TEAM OUTLIERS:
RECKONING ESPORTS
NFC FEARLESS
CELSIUS ESPORTS
ONLY GLITCH
OBEY ESPORTS
TEAMK9 OFFICIALS
RIP MIZO GAMING
ORGLESS FIVE
TEAM BE
Team SOUL
TSM
75EA ESPORTS
XZIST ESPORTS
VERSION 1
REVENANT ESPORTS
SIN OFFICIAL
20P OFFICIAL
DEADEYE ESPORTS
TEAM X SPARK
TEAM EZ4
X TERMINATOR ESPORTS
TEAMREDXROSS
QUDT ESPORTS
247 GAMING
ONE SIDED GLORY
FORCEONE
SKYLIGHTZ CAMING
MASTIZONE CAMING
KBP 30DD
DESTRUCTAX
UDOG INDIA
RAG3 OFFICIALS
IQ1TKM ESPORTS
LONG REIGN
ENIGMA GAMING.
GODLIKE ESPORTS
TACTICAL ESPORTS
20P ESPORTS
SCYTHE KRONOS
TEAM INSANE ESPORTS
RIVALRY ESPORTS
LAGGING EXPERTSVA