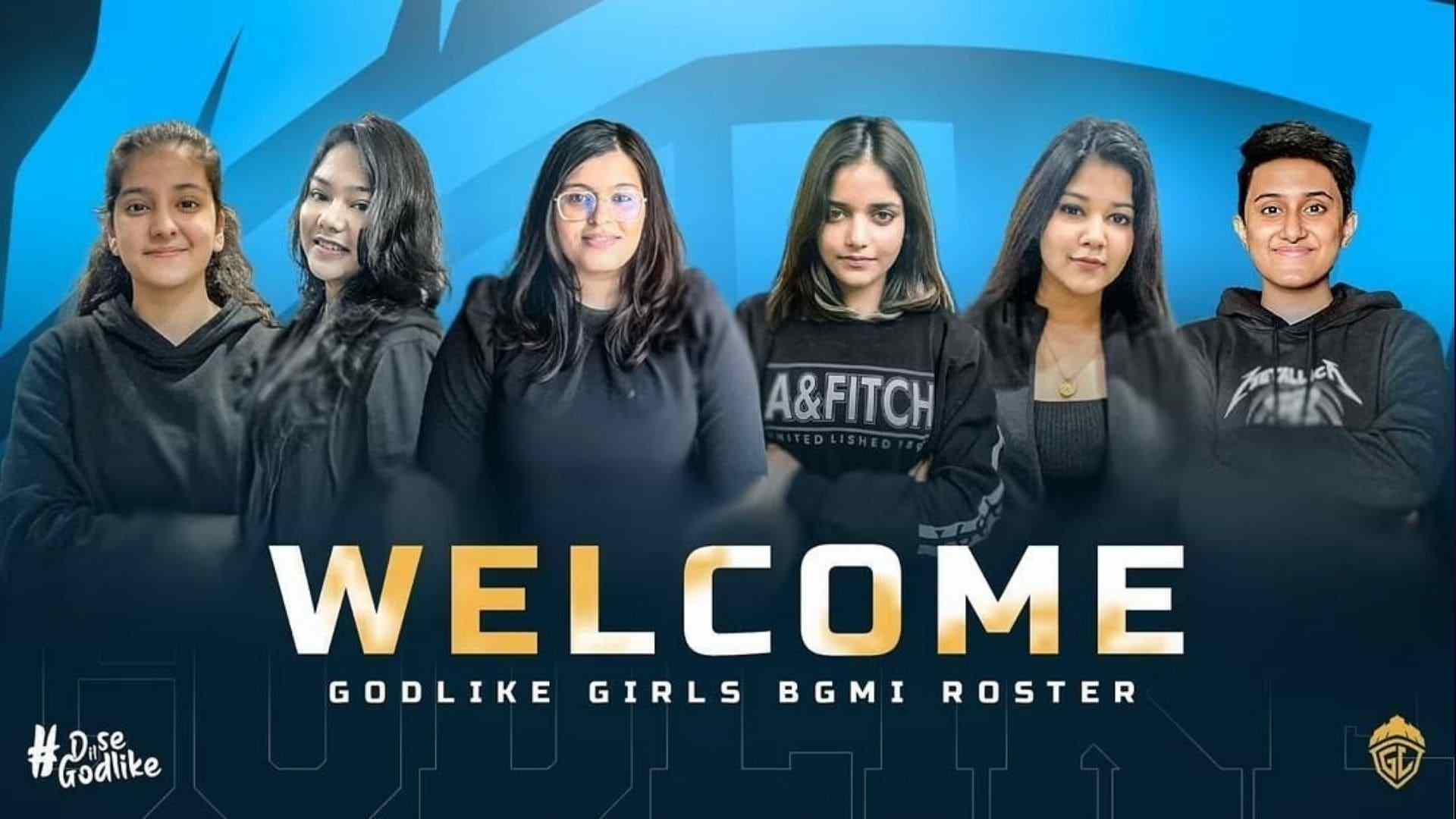 Esports keeps on Growing all the time and after the release of BGMI this year, a lot of new teams are making their way into the world of ESports, and Recently Godlike added a new all-girl team in their Family. Godlike mentioned that the announcement about this news has been made pretty late. BGMI Godlike Introduces The All Girls BGMI Roster
Godlike Introduces the all Girls BGMI Roster Check details
Godlike is undoubtedly one of the most Famous ESports organizations in India. And even though they already have some of India's best rosters in both BGMI and Cod Mobile Godlike hired a new all-girls BGMI Roster. Just so you know, the COD Mobile roster of Godlike has already started to hear up for
the upcoming Cod Mobile World Championship 2021 Eastern Finals will be taking place from the 11th of December, 2021. And the BGMI Boy's Roster is also having a slot in the PUBG Mobile Global Championship. And, Now Godlike has also added an all-girl Roster in their family Godlike is surely on its way to gathering some of the best Esports teams in India and being the best ESports organization in India Nevertheless, let's take a look at the new all girl Roster of Godlike.
• Alphaqueen
• Scar
• Antra
• Rebel
• Clutchy
• Evil
BGIS 2021 Stands For Battleground Mobile India Series 2021. This is the first edition or season. BGIS 2021 is organized by Krafton and is Sponsored by IQOO. Moreover, the total Prize pool of this Tournament is a huge amount ₹1,00,00,000. (INR).
The in game Qualifiers of this Tournament are already taking place. The BGIS 2021 is surely going to be pretty amazing and the audience will be able to witness some amazing BGMI matches. Moreover, a lot of top Indian Teams will also be taking part in this upcoming Tournament. That said, make sure to support and watch your favorite team play in this upcoming event.