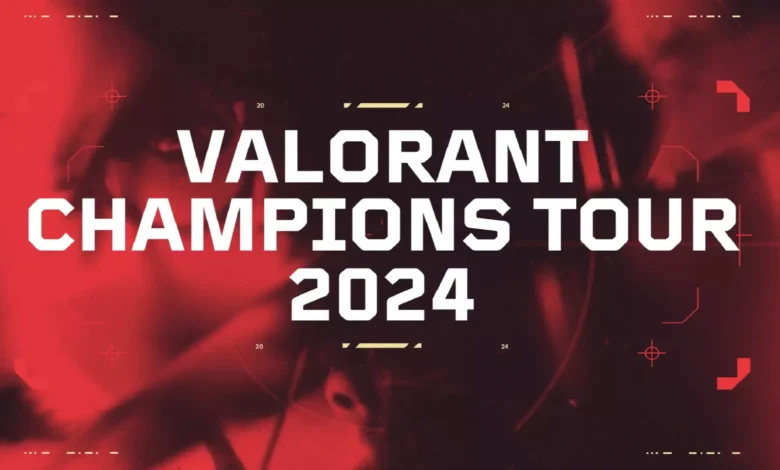 With the end of the VCT 2023 "Valorant Champions Tour", franchise teams around the world from EMEA, the Americas, and the Pacific are buckling up for the upcoming VVCT 2024 Valorant Roster Changes,. There are so many speculations transfers and rumors spreading about players.
Teams are exploring new options, and making new changes to their roster mania from the realsing of new players and head coaches, to and singing of new players for potential outcomes in next year's Champions series.
VCT 2024 Valorant Confirmed Roster Changes
There are many teams from each specific region that have confirmed their potential roster changes and are ready to start hustling for the next upcoming season.
Pacific
Global Esports: Signed Benkai as their new IGL for the team and parted ways with Texture, Monyet, and Bazzi. Ayrin's contract has expired. BlaZek1ng is set to join Global Esports as a replacement for Monyet.
A lot has been said, a lot has been unsaid, all we have to say is – it's time to prove again.
Welcome to GE; On behalf of SA we all look forward to all your experience and all your antics!❤️#VCT #GEFighting pic.twitter.com/ZxY8MinFh8

— Global Esports (@GlobalEsportsIn) September 16, 2023
T1: Intro and Munchkin removed from the GCD and signed iZu, xccurate, and k1ng.
Rex Regum Qeon: Emman took off from the organization, and Estrella joined the roster.
Paper Rex: Parted ways with CGRS, and Jinggg is leaving for mandatory military service after Valorant Champions 2023.
Bleed Esports: Released Juicy and Nephh, with Juicy announcing he won't play due to age restrictions and mandatory military service.
Team Secret: Surprisingly parting ways with Head Coach Warbird, according to rumors.
Talon Esports: Bid farewell to sushiboys, foxz, and Head Coach Zeus.
DetonatioN FocusMe: Seoldam, Suggest, Reita, and Head Coach Melofavia were removed from the GCD.
EMEA 
Team Vitality: Rumored to acquire Estonian rookie, Kicks, and has reached a verbal agreement with superstar Duelist, Sayf. Flex player MOLSI has been benched. Reportedly set to sign Diamant Esports' Duelist player, runneR.
Team Liquid: Soulcas is now an unrestricted free agent, and Dimasick is also a free agent.
Natus Vincere (Na'Vi): Ardiis is set to sign with Na'Vi, reuniting with his former FunPlus Phoenix teammates.
Fnatic: Head Coach Mini has officially stepped down from his role.
Karmine Corp: Reportedly set to sign GMT Esports' Marteen.
Team Heretics: Closing in on signing upcoming Turkish rookie, Wo0t, who is currently part of the Fire Flux roster.
Giants: IGL Rhyme has retired from pro play to focus on his studies.
FUT Esports: The sixth man, Muj, has entered free agency.
Americas
100 Thieves: Dropped Stellar and Derrek. Set to acquire Valorant Champions 2023 winning coach, Zikz, as their new head coach.
Cloud9: Parted ways with Leaf and confirmed the departures of runi, mCe, and Qpert. Reportedly re-signed Vanity and acquired former G2 Esports Duelist, OXY.
Sentinels: Signed Johnqt as their new in-game leader and re-signed TenZ. It's unclear whether TenZ will be part of the starting lineup or a content creator. Zellsis joined Sentinels as a substitute.
LOUD: Aspas' contract expired, and he is exploring options as a free agent.
Forget the rumors of aspas going to any other team.

SEN aspas, NRG aspas, MIBR aspas, forget it all.

We are getting ZETA aspas. pic.twitter.com/qKRLrSdk9F

— KZ Seulgi (@SeulgiVLR) August 26, 2023
FURIA: Released star Duelist, Dgzin. Reportedly interested in signing The Union's IGL raafa.
MIBR: Looking to rebuild its roster around Controller RgLM and Champions 2022 winning head coach, bzkA. Showed interest in signing the former FURIA duo.
KRÜ Esports: Long-standing member, NagZ, allowed to explore options.
Leviatán: Head Coach Onur enters unrestricted free agency.