Tech
South Korea: Officials trying to find out the cause of mysterious death in South Korea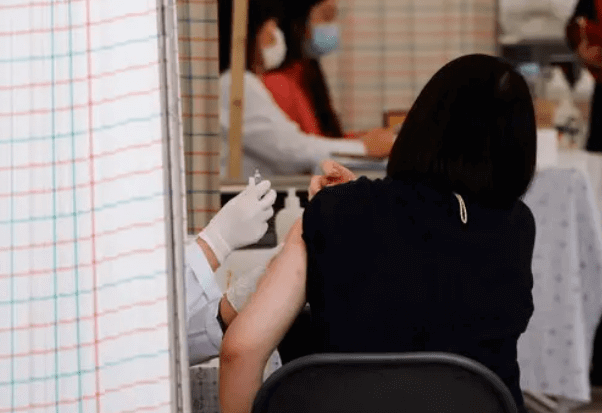 Officials trying to find out the cause of mysterious death in South Korea, different reasons being given
South Korea, which is often in discussions with North Korea, is in a discussion about a mysterious death from the disease. The number of people dying from this mysterious disease is increasing daily, but the doctors are not yet able to decide what is causing the number of deaths. Some doctors say that the flu is believed to be the reason behind these mysterious deaths, but they are not saying this with the claim.
Check Out -: Trending Jagat
Flu vaccine being applied before winter
The flu vaccine is being introduced in many countries to prevent the spread of the coronavirus with the onset of the winter season. Last month, a free flu vaccination program for 19 million people was launched in South Korea. In South Korea, a 17-year-old boy who was vaccinated with the flu vaccine died two days after the vaccine was introduced.
This was the first case in South Korea in which a patient died after being vaccinated. Professor Kim Joon-kon, who is heading the vaccine screening team, has attempted to reassure South Koreans about the safety of the vaccination program. He said that the investigation so far has concluded that nothing has happened due to the flu vaccine. But since the young man died two days after being vaccinated, people were talking about such things.
Cases of deaths coming from last week
There have been cases of deaths in Korea since last week. Five deaths were reported here on Wednesday. Officials said two deaths could be caused by anaphylactic shock, one caused by severe allergies. He said that other deaths are under investigation. Officials say that the flu vaccine was in a hurry, it may be that the people who were given this vaccine were not fully prepared for the vaccine that caused the side effects, and died.
Officials did not find a relationship between deaths and vaccines
Amidst the coronavirus epidemic, South Korea is preparing to vaccinate everyone. With this, a flu vaccination campaign has been started, people who are getting symptoms similar to fever and cough are being vaccinated. Meanwhile, Commissioner of Korea Disease Control and Prevention Agency Jung Eun-kyeong said that we have not found a direct connection between these deaths and vaccines or the deaths and adverse effects that occur after flu shots. He also said that we do not think that people have died due to this vaccination, then the program should be suspended.
Flu vaccine is being applied to every category
South Korea and many other countries have considered annual flu vaccination programs important for efforts to combat coronavirus. These include children, the elderly, pregnant women, and medical workers. Officials had revealed plans to buy 20% more flu vaccine for this winter than last year, under which 3 million people are to be vaccinated. It is equal to half the country's population.
The supplying company did not follow the standard
South Korea has selected a company to supply the flu vaccine. This company is supplying these vaccines. Meanwhile, it was discovered that the vaccines that always needed to be refrigerated were not kept to the standard during transport. During this time it was found that the vaccines that were to be administered to young children and adolescents had worsened.
Then in early October, 615,000 doses of the flu vaccine sent by another company were also recalled, some of which contained white particles, which the government said were harmless proteins. Earlier, about 18,000 people had been dosed. Officials said no serious damage has been reported from them. Those who had been vaccinated had an only fever or other minor complaints.