Tech
India successfully conducted a final test of Nag Anti Tank Guided Missile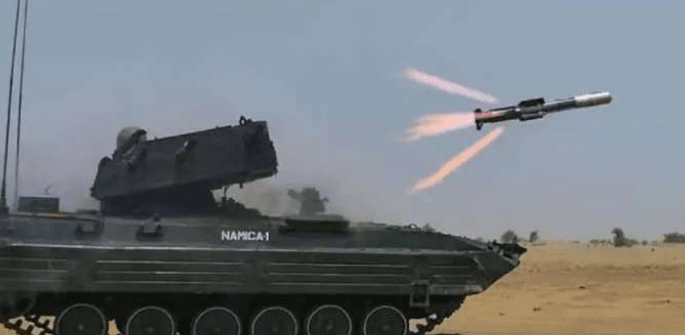 India successfully conducted a final test of Nag Anti Tank Guided Missile
India today successfully conducted the final test of the Nag Anti-Tank Guided Missile developed by DRDO with a warhead. The test was conducted at Pokharan Field Firing Range in Rajasthan at 6:45 am.
Check Out -: Trending Jagat
Explain that this latest missile can also target large tanks in any weather. Apart from many features, it also has infrared, which locks the target before launch. After this, Nag suddenly rises up and then quickly turns towards the target and walks towards him. Its ability to hit targets is quite accurate.
#WATCH: The successful final trial of Nag anti-tank guided missile conducted earlier today at Pokhran field firing ranges in Rajasthan.

The missile is now ready for induction into the armed forces. pic.twitter.com/lsExIBbefR

— ANI (@ANI) October 22, 2020
India is currently moving towards self-sufficiency in many areas. These include the defense sector also. Recently the Defense Minister had said that we should not only be able to ensure the fulfillment of our national interests, but also be able to help other people in times of need. Self-reliance in the defense sector is far more important than in any other sector.
Let us know that these days the Chinese army is standing on the Line of Actual Control in East Ladakh. The successful test of the Nag missile is a good sign for India. The testing of these missiles is believed to be very important amidst ongoing tension across the border. Recently, the DRDO chief said that the institute is preparing indigenous missiles for the military to make India self-sufficient in the missile sector.
Let me tell you that many other trials of the Nag missile have been done earlier also. Everything new has been added to it. Different types of Nag missiles have been tested in the years 2017, 2018, and 2019. They are quite light in weight, but can still finish other military vehicles, including enemy tanks, in seconds.