Tech
Redmi Note 10 Pro 5G which might girl is Poco X3 GT in India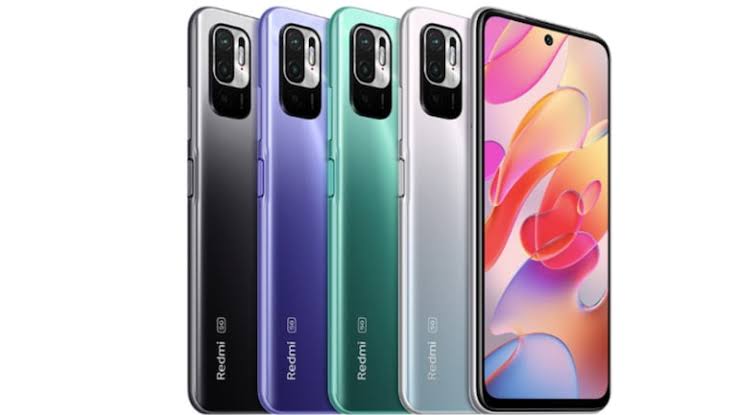 Redmi Note 10 Pro 5G might come as POCO X3 GT in India but I am not completely sure of the remaining and rebadging. Here we are telling you all the specification of Chinese redmi Note 10 Pro 5G which we are hearing that is same as POCO X3 GT. Maybe they only changing the name all things are the same.
Unboxing the Redmi Note 10 Pro 5G
Inside the box, you will see Redmi Note 10 Pro 5G box content charger USB type c cable, a TPU case with some documentation, and a 3.5 mm to USB type c. Let's locate the phone redmi 10 Pro 5G no wait POCO X3 GT.
Also Read – VIVO Y73 is your style smartphone full rewiew June 2021
Design
There are linear ridges only plastic back and it is a decent looking design. It feels slightly on the heavier side say, it's about 196 g it feels hefty in hand and the build is quite sturdy and well. If you have big for every size hands it will be comfortable for shorthand it will feel a little big but that the norm these days. The Case of decent quality and fit really well.
Let's talk about ports and buttons – below you get a speaker grill, USB type c port, and a microphone. on the left-hand side, there is a SIM card tray on the top you get another speaker grill an IR blaster, and a noise cancellation microphone too. On the right-hand side, you get a volume button and a power on-off button with a fingerprint scanner. And the SIM card tray slot has a dual Nano sim card tray and you don't get the option to extend your memory slot.
When we start the phone redmi Note Pro 5G Chinese variant what we see.
Display
It's a 6.66 FHD+IPS LCD with a 120 Hz fast refresh rate. And for the first time there coming Gorilla glass on a mid-range phone which we have seen on the s21 ultra. The display is decently bright with 480 Nits and a 240Hz touch sampling rate.
Specifications
Come with diamond City 1100 SoC and is based on a six and a process that is power efficient. Batteries required with 5000 image battery with 67 w fast charging so it goes 0 to 100% in about 42 minutes without any problems. There are 3 variants 6/128GB, 8/128GB, and the highest variant with 8/256GB. This storage type is US 3.1 which is available in the flagship phone and the Ram type is LPDDR4X.
These days the performance of mid-range smartphones is on par with the Flexi phones in dimensity 1100 gives a 661k antutu benchmark score. You can play games free in the biggest setting and with the power-efficient processor and big battery you can have long marathon gaming sessions.
Which is equivalent to Qualcomm's SD870 processor. It has 120 Hz fast refresh rate with two 40 Hz touch sampling rate so it is battery smooth but OS UL it has MIUI 12.5 on this Chinese variant I am not sure but the OS when it comes here in India. But there is a lot of blood wear and pre-installation apps on these MIUI 12.5 which they should reduce.
We didn't use it much but there is some noticeable box around in MIUI 12.5. An AMOLED panel would have been great as MIUI run and looks better on it example always-on display features.
Also Read – Finally VIVO V21e launching in India 2021 launch date, specifications, price
Camera 
Triple camera setup 64 megapixels + 8 megapixels + 2 megapixels and the colors on the picture seem different I don't know why. A 2-megapixel camera is macro and 8 megapixel is ultra-wide and 64 megapixel is a wide camera. But the overall sharpness and retailing under normal condition a decent with some scope of improvement. If I talk about selfies there is a 16-megapixel selfie camera.
Sensors
Face unlocking fingerprint scanner comes with NFC too Chinese variant and not sure whether it will come with the same in India and an IR blaster.
Connectivity 
Is a 5G supporting the Chinese band that comes with dual 4G volte, Bluetooth 5.2, and the latest Wi-Fi 6 support with NFC too? Port for Google camera widevine L3 in China it should probably come with widevine in India when it launches here. Let also see what name it gets when it launches here.