Tech
Protests erupted against new labor law in Indonesia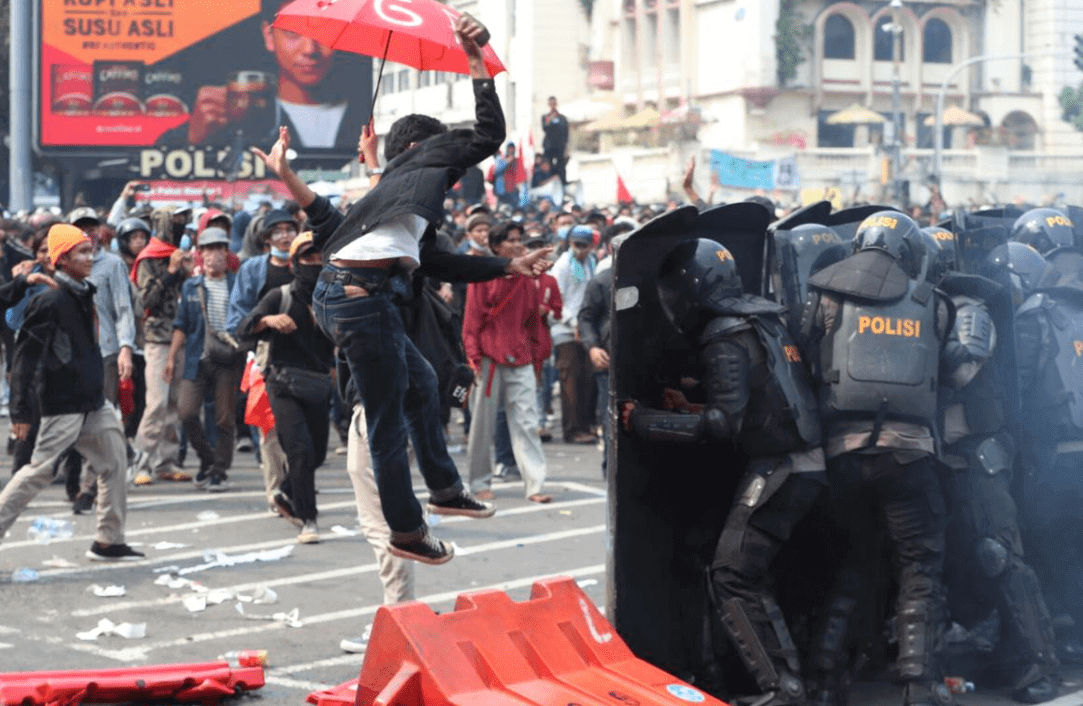 Protests erupted against new labor law in Indonesia, threat to workers and environment
Protests against the new labor law have been taking place in Indonesia for the past several days. This demonstration has now taken the form of violence. In many Indonesian cities, thousands of students, angry with the law, participated in the demonstration.
Students and workers believe that this new law will violate the rights of the non-existent, not only that it will also harm our environment.
Clashes broke out between the stone-throwing protesters and the police near the palace of the President of Jakarta.
Police tried to disperse the protesters, including protesters and high school and university students.
Check Out -: Trending Jagat
During this time, the police released tear gas on the protesters of many high schools and universities. Due to which the roads turned into a smoke filled ground.
Let the protesters throw stones and bottles in protest against this action. Please tell that during this incident Rashtrapati Bhavan was not present.
He was on a tour of Central Kalimantan province, President Joko.
During the demonstration, some protesters set fire to a subway shelter in Jakarta city at night, turning the area into a terrible orange color.
Not only this, the protesters blocked the road. Several cars and a cinema have been set on fire. Not only this, many government offices were also damaged.
Indonesia's top security minister Mohammad Mahfood said at a televised news conference late Thursday that the government would not tolerate any action to damage public facilities and physical attacks on police and community members. Mahfood said that this performance is very insensitive.
In addition, Wiku Adisasmito, spokesperson of the National COVID-19 Task Force, also expressed concern over violations of the Corona rules in this demonstration.
He said that in this performance, most of the protesters were seen gathering together without a mask.