Today, these earphones of the boAt Airdopes 101 have been officially released. Where you can easily find Boat Airdopes 101 Bluetooth Headset on Flipkart. This is a very cool stylish airport that you can easily use in your ears and it is a Made in India product.
I love her style and you can fit in your ears that's why. Touch sensor controls will be available. Google Assistant and Siri's voice assistant commandant will also see youyou in it.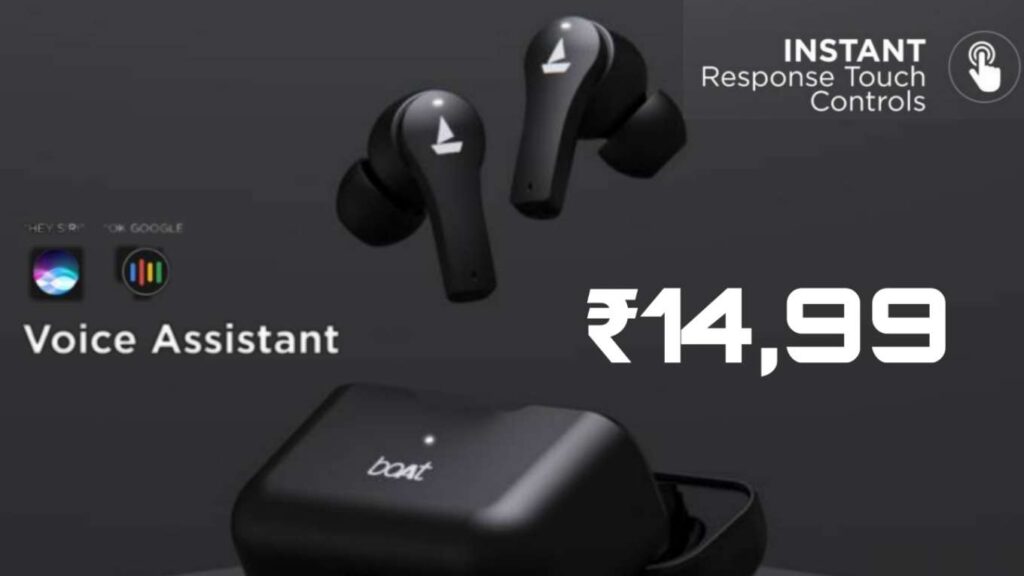 Boat Airdopes 101 Price in India is ₹14,99 Rupees A very good price. See you many features in just fifteen hundred rupees. are getting. Let us talk about some of its specifications and complete specifications.
Let's talk about the specification, then we get to see in this 13mm Drivers Which will help you to hear a crystal clear sound. It is the perfect airport for music lovers. Now talking about its battery, it is found in its case. The battery capacity of 15 hours and the office can use 3 hours on a single charge, so this is a very good option. You can listen to continuous music for 3 hours.
If you talk in its range, then you can use it even after going away up to 10 meters. This means you can even from 30 feet away. We get to see Type C charging support in it, which can make it a good feature because USB charging is not provided in it, and in many things nowadays USB charging is coming anytime while type-c is getting used a lot.
And the technology used by these Earbuds is IWP TECHNOLOGY (Earbuds power automatically as one opens the case). Some general information about this year boys model name is Airdopes 101, color active black, headphone type is true wireless, Earbuds use Bluetooth connectivity. And the bass given by these Earbuds is Deep Bass. Does it has the mic yes you can see in this Earbuds supports mic. You can see the 1 year warranty from the date you purchase this year Earbuds.