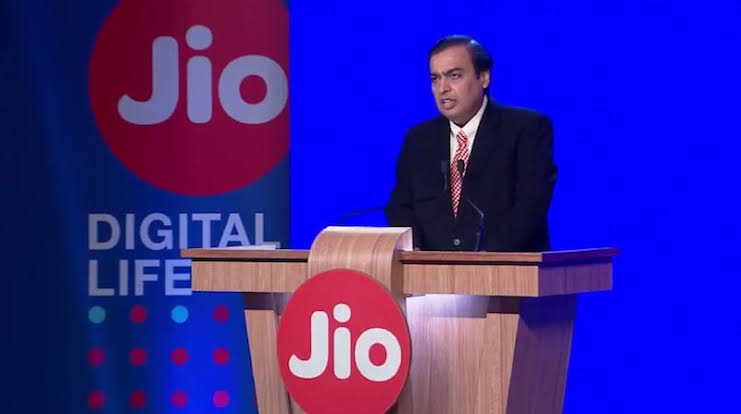 Reliance jio launching their first 4K gaming console in India. maybe in next year. this jio 4K gaming console was showcased at Reliance AGM in 2020 and a new BIS certification has floating on the internet,  a new device from Reliance jio that related to the video games and gaming industry.
We discovered a new entry to the JIO gaming console. Recently jio gaming console received BIS certification.
Reliance jio launching their first 4K gaming console
Possible Jio Gaming Console 😱 receives the Indian BIS certification. #Jio #JGC #JioGamingConsole pic.twitter.com/DvhsRKdpWa

— Mukul Sharma (@stufflistings) June 29, 2021
Jio has been a true tech disruptor in a variety of industries, including telecommunications, entertainment, fiber, messaging, payments, and others.
Also Read – Google Pixel Buds A-Series Wireless Bluetooth Earphone Price in India, Release Date & Specifications.
I think Reliance jio trying to give to tough competition to Google gaming console. Specification of Reliance Jio may be similar to Google cloud gaming. These are some specifications of the Google gaming console.
Google's Stadia specs
Google has released the following data for Stadia. It's a curious mixture of data points, combining the kind of minutiae rarely released on some components along with notable omissions elsewhere, such as the number of cores/threads available for developers on the CPU. Regardless, it paints a picture of a highly capable system, clearly more powerful than both the base and enhanced consoles of the moment.
Custom 2.7GHz hyper-threaded x86 CPU with AVX2 SIMD and 9.5MB L2+L3 cache
Custom AMD GPU with HBM2 memory and 56 compute units, capable of 10.7 teraflops
16GB of RAM with up to 484GB/s of performance
SSD cloud storage
If any new information about the Reliance jio gaming console we will share it with you.