Tech
Union Minister Ram Vilas Paswan passed away, President and PM Modi paid tribute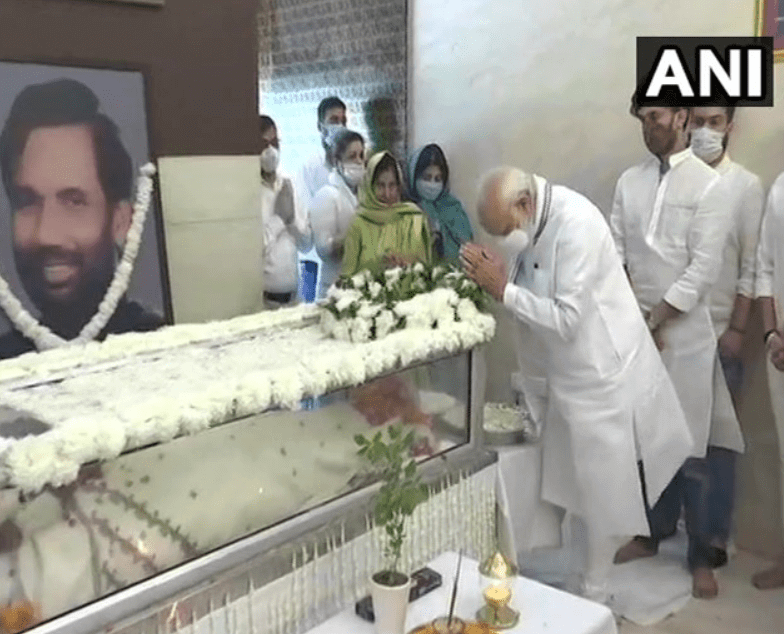 Union Minister Ram Vilas Paswan passed away
Union Minister Ram Vilas Paswan. The founder of Lok Janshakti Party (LJP) and the minister in the Narendra Modi government of the Center (Ram Vilas Paswan) were no more in the midst of electoral stir in Bihar.
His heart and kidney had stopped functioning properly. Because of this, for a few days, he was placed on ICO (Extracorporeal Membrane Oxygenation) machine support. He breathed his last at 6:05 pm on Thursday evening at Fortis Hospital in Delhi.
He was 74. On Friday morning, his body was taken to the Delhi residence after a chemical treatment at the All India Institute of Medical Sciences (AIIMS) in New Delhi. Tribute people are coming there.
Union Cabinet ministers including President Ram Nath Kovind, Prime Minister Narendra Modi (Narendra Modi) were among those who paid tribute.
In the afternoon, the body of Ram Vilas Paswan will be brought to Patna, where his last rites will be performed on Saturday with state honors.
There is an atmosphere of mourning in the country after the death of Ram Vilas Paswan. After his demise, the Rashtrapatha is bowed at the Rashtrapati Bhavan.
President Ram Nath Kovind, Prime Minister Narendra Modi, Union Home Minister Amit Shah, Defense Minister Rajnath Singh, former Congress President Rahul Gandhi, Congress General Secretary Priyanka Vadra, Bihar Chief Minister Nitish Kumar and many senior leaders of the Opposition and Union Ministers tweeted Condolences on his demise.
The Union Cabinet ministers including the President and Prime Minister arrived at his Delhi residence to pay homage to him.
Check Out -: Trending Jagat
Was being treated in a hospital in Delhi for a few days
Ram Vilas Paswan's health was going bad for some time. On October 3, he had to undergo a heart operation due to sudden illness.
After this, he breathed his last on Thursday night at the Fartis Escorts Heart Institute in Delhi.
He was being treated there under the leadership of cardiologist Dr. Ashok Seth. His health continued to worsen.
Meteorologist of politics was considered
Ram Vilas Paswan was considered a great meteorologist of politics. The government was for anyone, Ram Vilas Paswan was always in power.
The special thing is that they always aligned before the election, never after the election.
From fighting Indira Gandhi during the Emergency to the next five decades, Paswan kept fighting and winning elections with the Congress many times, sometimes against the Congress.
Half a century of political life, created a world record for victory
In his long political career of nearly half a century, he contested 11 elections, winning nine of them. Paswan has a record of ministering in his government with six Prime Ministers.
Paswan set a world record of winning more than four lakh votes while contesting the 1977 Lok Sabha election from Hajipur seat on a Janata Dal ticket. He then won eight Lok Sabha elections till 2014.
Currently he was a member of Rajya Sabha and Minister of Consumer Affairs and Food and Civil Supplies in the Narendra Modi government.