Tech
RCB vs CSK Plying xi prediction who wins the match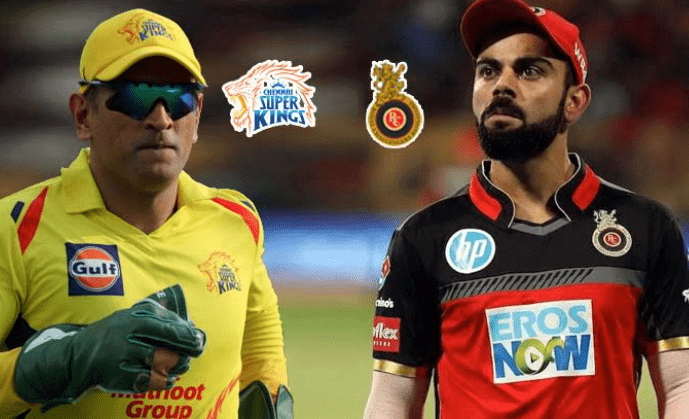 RCB vs CSK Plying xi prediction: Bangalore's Atishi all-rounder will return against Chennai, what will be the playing eleven
Chennai Super Kings, who are going through a poor form in the 13th season of the Indian Premier League, will go down against Royal Challengers Bangalore this evening. The team intends to come back from a steady defeat. RCB vs CSK Plying xi prediction.
There is little hope for a change in the team as the team has few options. However, all-rounder Chris Morris may be back in the Bangalore team.
Today's match between Chennai and Bangalore will be a battle between Mahendra Singh Dhoni and Virat Kohli. Kohli's team has done well while Chennai has been under constant criticism.
Check Out -: Trending Jagat
Dhoni's team, which has lost four out of 6 matches, is in sixth place while Bangalore, which has lost two out of 5 matches, is at number five.
Even today, the opening of Chennai will be seen by Shane Watson and Faf du Plessis. The middle order will have Ambati Rayudu, Kedar Jadhav, MS Dhoni, Bravo and Sam Curran in the lower order.
The bowling department will be in the hands of Bravo Karan Sharma in addition to Deepak Chahar, Shardul Thakur and Curran.
Talking about Bangalore, today all-rounder Chris Morris can replace Moin Ali. The innings will be started by Aaron Finch and Devdutt Padikkal.
The middle order will have captain Virat Kohli, AB de Villiers, Shivam Dubey. Chris Morris, Sundar and Jampa can score runs in the lower order.
In the bowling department, Navdeep Saina will be paired with Morris with the spinner duo of Jampa and Chahal. Sundar and Shimav Dubey can also prove to be important in bowling.
Possible playing XI of Bangalore
Aaron Finch. Devdutt Padikkal, Virat Kohli (captain), AB de Villiers (wicketkeeper), Shivam Dubey, Gurkeerat Singh, Washington Sundar, Navdeep Saini, Chris Morris, Adam Jampa, Yuzvendra Chahal
Chennai's possible playing eleven
Shane Watson, Faf du Plessis, Ambati Rayudu, Ravindra Jadeja, Mahendra Singh Dhoni (captain, wicketkeeper), Kedar Jadhav, Dwayne Bravo, Sam Curran, Shardul Thakur, Deepak Chahar, Karan Sharma.