Tech
Akshay Kumar laxmmi bomb trailer review and release date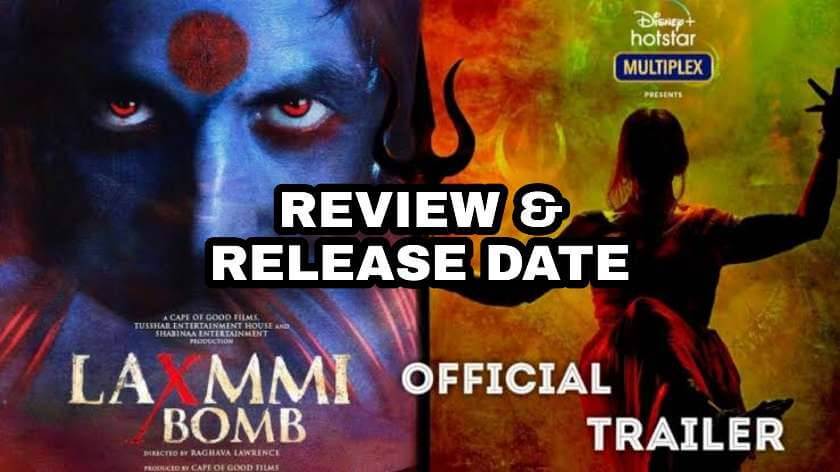 Akshay Kumar laxmmi bomb trailer review and release date
For a long time, Corona is not able to entertain the audience but now there is a happy news for them.
favorite star Akshay Kumar recently released the trailer of his upcoming film Lakshmi Bomb. By the way, this movie was yet to be tried. But its shooting got delayed due to Corona's affair, due to which all work stopped.
After watching the Office Trailer Office Film Review, definitely read the following article as it is followed by YouTube Review & Twitter review.
Akshay Kumar laxmmi bomb trailer review and release date
This movie is very much discussed recently. Its director is Raghava Lowrence. Akshay Kumar is loved by all. And every year, his movie explodes. It is a great pleasure for his fans.It is a remake of Kanchana 2 which is derived from Tamil movie.
The movie will be released on November 9 on Disney + Hotstar. Kiara Advani, tushar kapoor and Akshay Kumar are playing the main role in the movie.
It is also a movie horror and comedy. Akshay Kumar plays the role of a transgender in the film By the way, many actors in Bollywood played the role of transgender. But for the fans of Akshay Kumar, it will leave a different mark.
And this role will be liked by his audience. The public is very fond of its trailer on social media.
But there is a surprise among them all. YouTube has removed the likes and dislikes button below the trailer's video. So you can neither like nor dislike it.
Meaning people have the right to express their feelings.They should also know what to see or not. So this is happening a lot in big productions in Bollywood. Meaning the public with productions do not want to see the genuin reaction.
But with this some negative tweets of some people are coming. This time the player is also a victim of nepotism.
Laxmmi Bomb is produced by Cape of Good Films, Fox Star Studios, Tusshar Kapoor and Shabina Khan.
YouTube Review :-
Twitter review :-

https://twitter.com/OfficialArnab3/status/1314464211020312577?s=19
Akkians were saying salman is afraid of these trolls that's why he is tweeting less and not announcing his films😂
Now just look at @akshaykumar who asked the channel to keep the dislike button disabled😂😂😂#LaxmmiBombTrailer pic.twitter.com/c3QGW8dtP7

— Avinash Singh Rathore (@being__shiva__) October 9, 2020