Gaming
Mobile Gaming
BGMI Best GFX Tool Setting for 60 FPS Game in BGMI (Battleground Mobile India)
What Is the GFX TOOL and How help to get 60FPS Game In BGMI (Battleground Mobile India)
Also i will give you best settings of GFX TOOL to get Extreme Smooth gameplay in BGMI.
What is GFX Tool
Simple way to enhance your game performance. GFX tool is a free utility launcher for precise games where you could absolutely personalize the game graphics and pictures to get smooth gameplay. The GFX Tool is Downloaded By 1 crore plus users and 4.5 rating on Play Store and more than 11 lakh Review the app was recently updated on 8th July 2021.
GFX Tool Feature
Change Resolution
Unlock All FPS levels and HDR graphic
Fully control shadows and Anti-aliasing
Other useful options
GFX Tool App Permission
Storage
Read the contents of your shared storage
Modify or delete the contents of your shared storage
Other
Have full network access
View network connections
Prevent phone from sleeping
Play Install Referrer API
Google Play billing service
Run at startup
How to Download GFX Tool for BGMI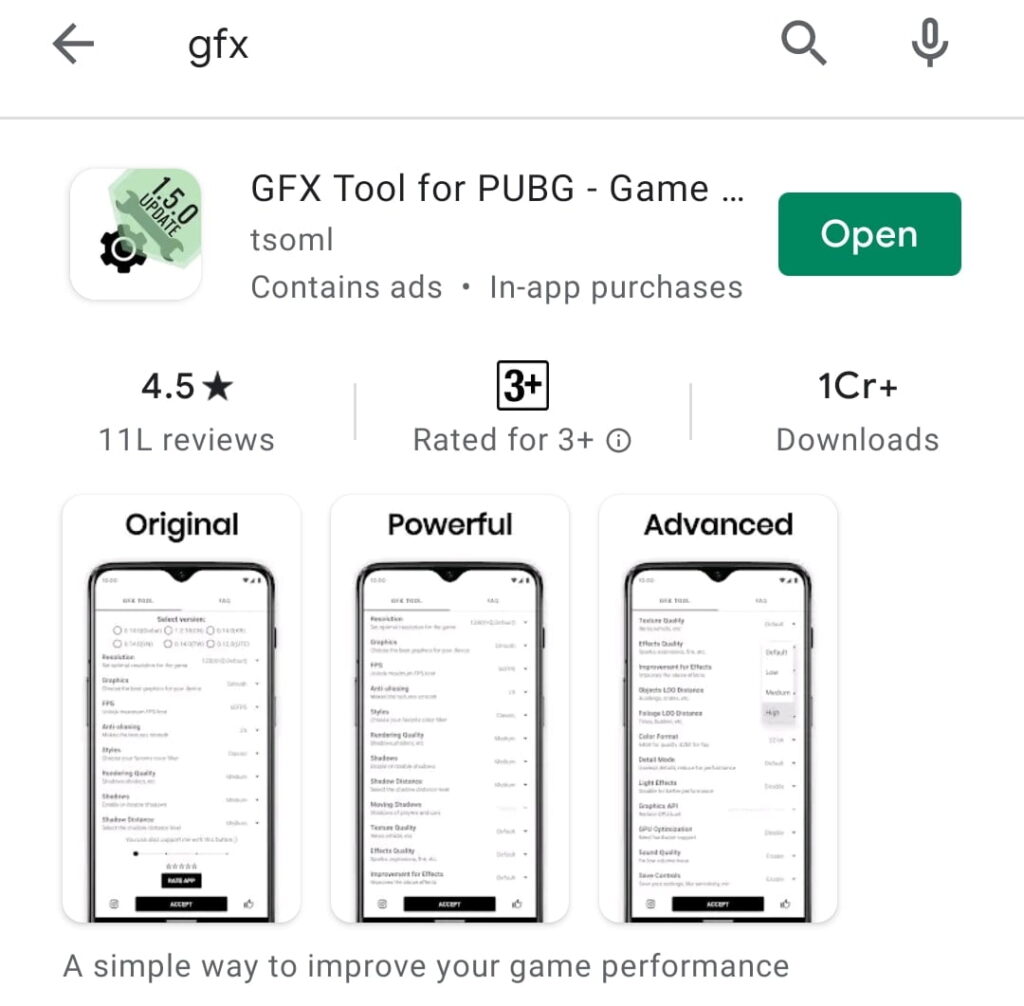 GFX Tool full name on play store is GFX Tool for – Game made by tsoml and apl sizes is 3.25 MB around. Download Link The PUBG Mobile GFX Tool still working with BGMI after app update in app you can see some other features select version area you just have to select BGMI.
Best GFX Tool Setting for BGMI
Resolution :- select based on your processor i have Snapdragon 845 so, i use Default if you have list and 845 Snapdragon then you select 960×540 and then you have to select 768×432.
Graphics :- Smooth
FPS :- 60 FPS
Anti aliasing :- Disable
Styles :- Soft
Rendering Quality :- Low
Shadows :- Low
Shadows Distance :- Low
Moving Shadows :- Disable
Texture Quality :- Low
Effects Quality :- Low
GFX Tool Improvement Effects Objects LOD Distance
Important For Effects :- Low
Objects LOD Distance :- Low
Foliage LoD Distance :- Low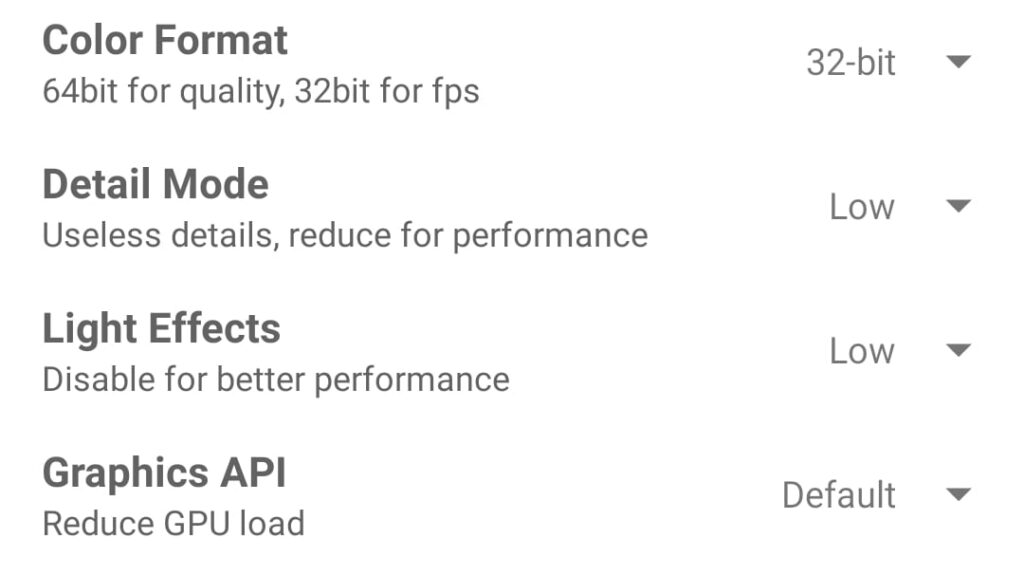 Color Format :- 32bit For FPS
Detail Mode :- Low
Light Effect :- Low
Graphic APL :- Default
GPU Optimization :- Disable
Sound Reflection :- Ultra
Water Reflection :- Disable
Save Controls :- Enable



GFX Tool Questions and Answers
GFX 100% SAFE. You can play without the risk of being banned.
Small interface buttons? – Reduce resolution.
If you want save your game settings like controls, etc – use 'Save Control' option.
By downloading or using this applications, you agree to the collection and use of your information in accordance with this Privacy Policy. If you do not wish us to collect and use your data in the way described in this Privacy Policy, you should stop using our applications.