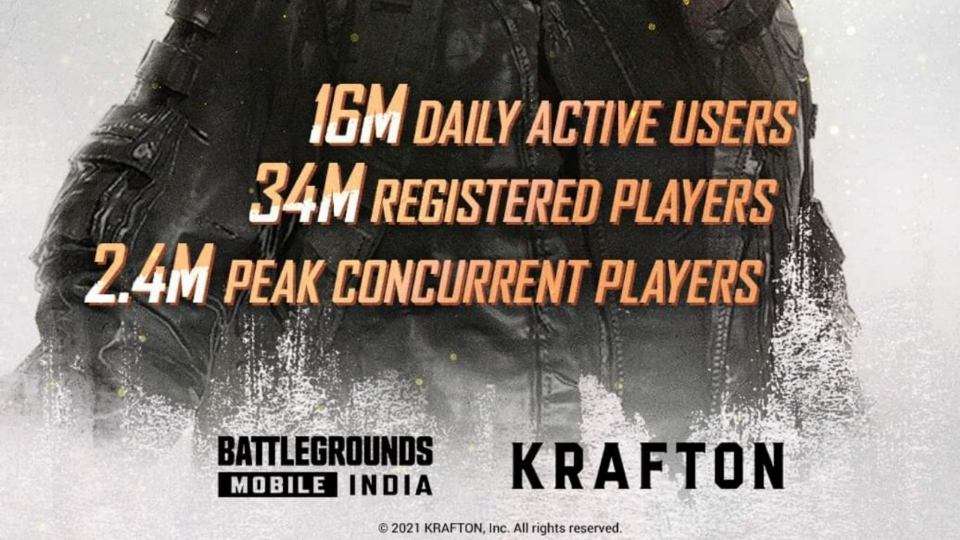 Ever since the release of Battleground Mobile India, BGMI has broken many records. Now the officials have also issued that statement. According to them, there are 16 million active users and 34 million registered players and there was a time when they had 2.4 million-plus users in the current time.
https://twitter.com/BattleGames_IN/status/1414583341521666050?s=19
Battleground mobile India recently launch an event called the launch party after launching the game is was a successful event for BGMI and that tournament went viral on YouTube the most famous YouTubers played the tournament at that time the tournament was started This caused 5,50,000 watching and 500000 likes on YouTube stream. And the launch party tournament prize police 600k and the Tournament winner is team SNAX And PAN fight winner was Shreeman Legend.
Krafton Invest more than 30 million dollars in India to grow Esports tournament in India. 22.5 million Dollars invest in nodwin gaming and 9 million Dollars in Loco streaming apps in November 2020. And also Krafton invests 100 million dollars to improve the video game community, Esports tournaments, and other industries.
On July 15, we will get to see a very big announcement  From BGMI (Battleground Mobile India) in which we will get to know a lot of things about a Esports tournament and you guys will know. PUBG Mobile is known for Esports.  In the mobile community, this is going to be very big, You will get information about all the upcoming tournaments right here, so stay connected with us.