BGMI
Mobile Gaming
Battleground mobile India Download APK+OBB link and More
The title has since been taken down from Android and iOS app marketplace Google Play Store and App Store respectively.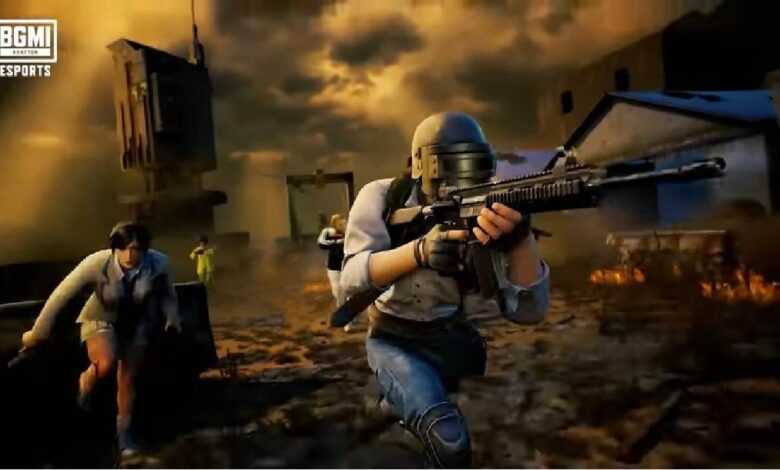 In a sudden turn of events, the highly popular battle Royale game Battleground Mobile India (BGMI) was banned in India on July 28th. Reports suggest that it was the government of India's order to Block public access to BGMI Under Section 69A of the Indian IT law in the Interest of National Security. The title has since been taken down from Android and iOS app marketplace Google Play Store and App Store respectively. Battleground mobile India Download APK+OBB link and More
Battleground mobile India Download APK+OBB link and More
This means that new users cannot download BGMI on their devices. However, there is a workaround for Android Mobile Phones. They can not only download the game on their device but Play it as well.
BGMI Still Playable after the Ban?
Yes, despite the ban and Removal from Google Play Store and App Store, BGMI Is still available to Play as long as you've got the game installed on your smartphone. This is simply because the BGMI servers are still up and running in the Country, and players can hop onto the game and play the Online Battle Royale. This will continue until a full-fledged ban notice is issued to the game. Developers.
How to download BGMI On Android Mobile Phone
What is BGMI APK?
BGMI APK Just like any other APK ( Android Application Package) on the Android OS is a file That Contains a series of Codes and assets required to run the app. It is the core aspect that makes up an Android app that allows you to run applications simply by installing them on your Android Mobile Phone. As for BGMI, Since the game is no Longer Available on the Play Store. An APK is a medium through which you can install the app and play matches as long as the servers are active.
Is it safe/ legal to download BGMI Via APK File?
Although BGMI has been removed from respective app stores, those who've installed the game before the ban are still able to Play it. This means the Indian Server is active and will continue to do so until further notice is passed by a higher authority to fully unplug the servers as well. As For the safety of downloading BGMI Via an APK file, it solely depends on the websites you're downloading from. Make sure it's not a shady website which may also lead to the installation of malware into your Android Mobile Phone. That said, download APKs at your own risk as your phone may not scan the File for any unwanted theatre like the Play Protect System Found on the Play Store during an app Installation.
How to Install BGMI APK on your Mobile Phone
The BGMI APK download is only available for Android Mobile Phone users. So if you are one of them, here is how to Install BGMI APK On your device.
• On your Android Mobile, go Ahead and Open a Browser such as Chrome and Search for BGMI APK Download Alternatively you can head over to this website for a direct download link.
• Next, Simply tap on the Download button and the APK Will being to download.
• In the meantime, you'll need to enable the Unknown Source installation Option from Settings to be able to Install the APK
• Once the download is complete, Tap on the APK File and Hit Install'
• The app will begin Installing and soon you'll have BGMI Installed on your Android phone
• Open the Game to Download the additional Game Resources and sign in as an existing Player or play it as a guest account.
FAQs /What Are the system requirements for BGMI APK?
• Android phone running Android 5.1.1 or above
• At least 2GB of RAM (3GB Recommended for Smooth Gaming Experience)
How to download BGMI on iPhone?
There is no BGMI APK Workaround Available for iPhone users. However, what they can do is ask someone who already has the game on their device to share their Apple ID And password login into their Phone Open App Store go to Purchase item Phone, and Download the game. However, it is not something Apple would like, and Sharing the apple ID would mean you will have to let his device sync to your iTunes library and give him access to your account each time he needs to update the Installed apps in this way.