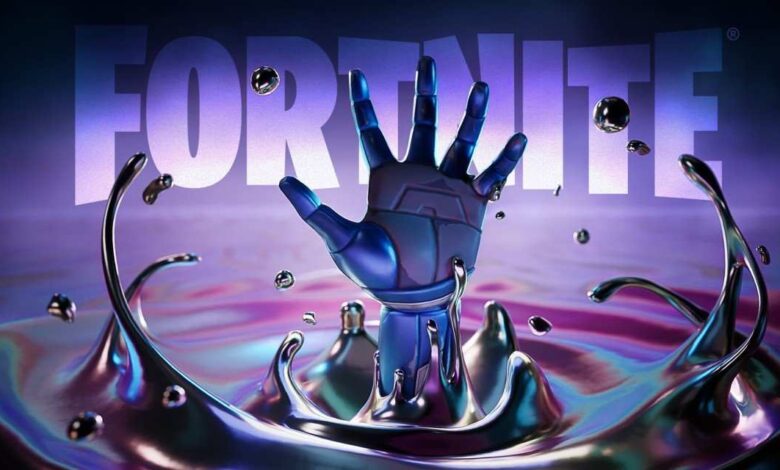 After Fortnite Chapter 3 Season, 1 Gave us a Completely New Map And New Features, and Season 2 and Season 3 went above and beyond. First Look At Fortnite Chapter 3 Season 4!
Not only did We get a no-build mode in Fortnite, but Now we Can Even Climb sprint, and Ride Animals the current why players are starting to wonder what will happen in Season 4
First Look At Fortnite Chapter 3 Season 4!
Fortnite Chapter 3 Season 4 Will be released on September 18, 2022, at least if everything goes as Planned. While there is no official end date for Fortnite Season 3, if you look at the current Battle Pass, you'll see the message to Chapter 3 Season 3 Through September 17 in the bottom left corner. Since you still have time to complete your Battle pass on this day the season will probably end at the end of this day and Season 4 Will appear a day later.
Leaks & News About Live Event
So far we don't know if we will get a live event in the current season, but notice because the Vibin Trailer got you way too hooked with its good vibes, but watch the ending from minute 1:07:
First Season 4 (or whatever this is) teaser. Spotter by @gameshed_

Maybe this is the Goo Boss I leaked a while ago.. pic.twitter.com/EgcEekOiGN

— HYPEX (@HYPEX) September 1, 2022
We see a strange character whose head is somewhat reminiscent of the blossoms of the real tree and it seems the entity even controls the tree the gloomy atmosphere also shows us that the creature is not exactly in a friendly mood but what it plans to do, or what will happen at the end of the season, is still yet to be revealed.
First Person Mode
According to a tweet from our favorite leaker, HYPEX who has historically been a reliable source of Fortnite leaks and news Epic Games had started developing a first-person Camera mode during chapter 3 Season 3.
FIRST PERSON CAMERA IN FORTNITE 🔥

This update Epic began working on some stuff about first person camera mode but there's no other info about it at the moment as it looks like it's still in early development. Would work REALLY well for the Zero Build Modes 👀 pic.twitter.com/PIRRmdLyp0

— HYPEX (@HYPEX) June 7, 2022
Since Epic has brought new features to chapter 3 each season, we can assure you that the first-person mode might even appear in season 4.
Weapon mode
It was leaked a while ago that Epic Games was working on weapon modes. Unfortunately, they haven't appeared in the game yet. HYPEX believes Epic is Still Working on finding the Perfect Way for Players to use them who knows maybe they'll finally come into play in Season 4?
Mythical Marvel Weapons
Iron Man Mythic Gloves Were recently updated and the Winter of the Fortnite X Marvel Zero War Comics Confirmed that we'll be Getting a new Iron man Skin in the Final issue. So it would also be quite possible that the Mythic Marvel Weapons will return in season 4.
Some Issue #5 SPOILERS ‼️ (Thanks @Ghost4RiderHU)

– The 2 that fell into the zero point in S2 were Geno and Imagined
– Takes place during The Collision, we'll see how slone dies & Jones + Foundation returning by S3
– There's a Seven-Built Hulkbuster
– 2 MAIN characters will DIE pic.twitter.com/4ECHWr2cBg

— HYPEX (@HYPEX) August 31, 2022
POI DDMachine
In the Files you Will find a new POI Codenamed DDMachine. It is not yet known where this place is Supposed to be, but it is associated with the Words Thermal & Lighting. Maybe Some Kind of experiment or weather station?
Chapter 3, Season 4 Battle pass Skin Leaks
Not much is known about Season 4's Battle Pass yet but there are some leaks about Various Characters that may appear in Fortnite next Season.
Gwen (Spider-Verse)
Gwen From the Spider-Verse series is the First Character that is pretty likely to appear in battle pass. This also means that miles Morales will be Coming to the Item Shop later.
Fortnite x Spider-Verse (Gwen) is in S4 Battle Pass. Which means Miles Morales comes later in the item shop 🔥

I've gotten confirmation for this from multiple reliable people and @MidaRado got confirmation from his side too! pic.twitter.com/tchcxxQhg1

— HYPEX (@HYPEX) September 1, 2022
Tree Women
We don't know what to call her, so now we just call her Tree Women. This is the mysterious Character that appears at the end of the season 3 Trailer. According to 4Chan, She Will is in the battle Pass in Season 4.
Whether the Loot pool Wil Change daily, as In the Story leak Mentioned above, Remains to be Seen.
It remains to be Seen Whether Epic Wil Fulfills the Community's wish. And that was it for now with the Leaks. We'll update this article as soon as There's more news, so don't forget to Check back Often.