Gaming
Celebrate Independent Day In GTA Online And Free Rewards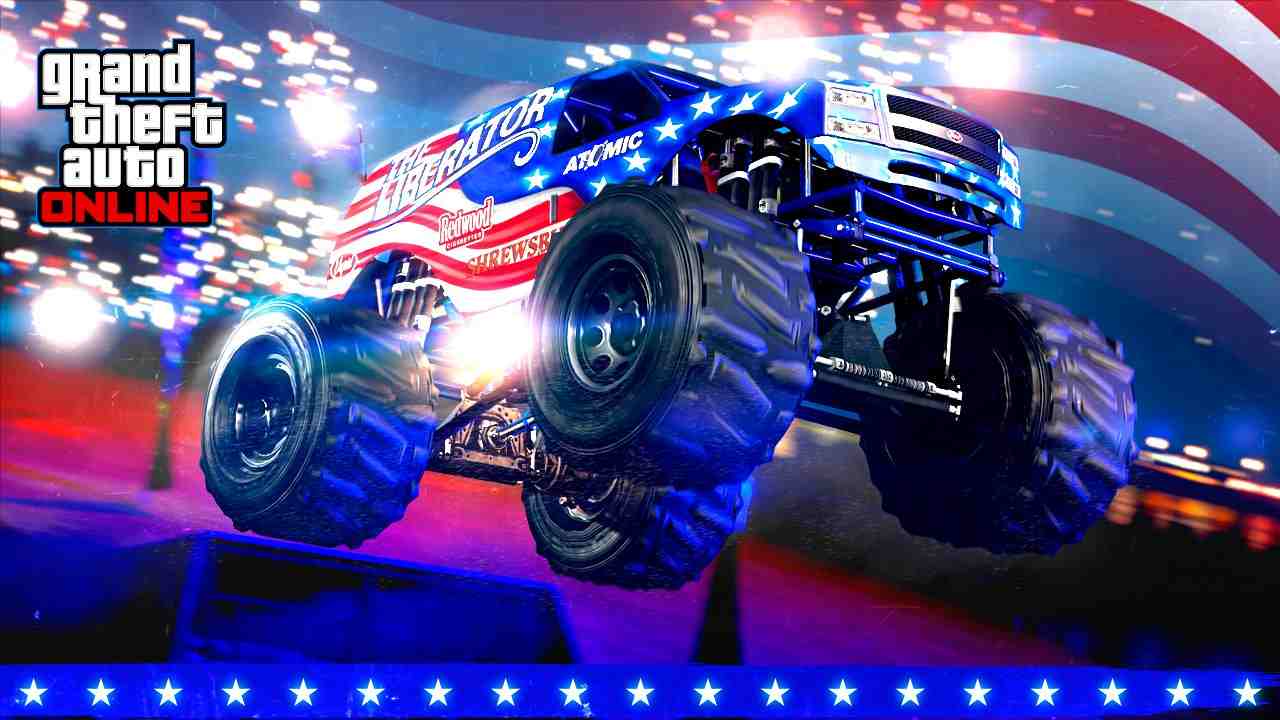 Ah the rocket's red glare The bombs busting in air the aroma of signed hot dogs mingling With Gunpowder. Independent Day is in full swing Around Los Santos And Blaine Country This week An excuse of Patriotism Means Big Paydays for those willing to risk it for the biscuit at high altitudes and the lowest depths as well As deep Discounts on all sorts of Goodies That Could only fly in these Parts.Celebrate Independent Day In GTA Online And Free Rewards
2X GTA$ And RP on treasure chests and hidden Caches Few Things are more American than seeking your fame and fortune in The most remote and forgiving places Postcards don't do it Justice its not all national parks and purple Mountains Majesty out there Combing the tropical terrain on Cayo perico and the ocean floor from sea to Shining sea in search of Treasure Chests and hidden Caches will yield double the usual GTA$ And RP to all treasure Hunters The Decommissioned Kosatka Submarine is 25% off as are all its possible Customization Options giving you the perfect opportunity to visit the sunny shores of El Rubio island Stronghold and the murky depths of the ocean blue for yourself.
Celebrate Independent Day In GTA Online And Free Rewards
3X Rewards on mobile Operations mission and stockpile
Shadow Operations are one of American most booming exports  Aspiring warlords who own a Mobile Operations Center Can get In touch with Agent 14 and bring home triple the usual money and RP on all mobile Operations mission looking to get involved in a little espionage players can purchase the mobile Operations Center as well as all its Upgrades and Modifications From Warstock Cache & Carry for 40% off retail through July 7
Plus take to the skins in a fleet of fighter jets with Triple Rewards for competing in Stockpile This week.
Independence Day week is in full swing in GTA Online with triple rewards in Stockpile and Mobile Operations missions, as well as deep discounts on all sorts of patriotic goodies: https://t.co/8XEXi2Ac8I pic.twitter.com/J4KqhntGNJ

— Rockstar Games (@RockstarGames) July 1, 2021
PRIME Gaming Bouses and Benefit 
GTA Online players who Successfully Connect Their Rockstar Games Social club account with Prime Gaming any Time this week
In addition Prime Gaming Members receive exclusive discount including 70% off the Buckingham Valkyrie helicopter And 80% off the Dinka sugoi.