Salt Esports become the winner of Pak & Afg Qualifier 1 and confirmed his spot in VCC (Valorant Conquerors Championship) after Velocity Gaming. They defeat Team Arrow in the Grand Final of qualifier 1 with a scoreline of 3-1.
Both teams Salt & Team Arrow have to play bo5 matches in which 4 maps are played and salt Esports confirm their victory in 4 matches.
Salt Esports VS Team Arrow Pakistan & Afghanistan Qualifier 1 VCC (Valorant Conquerors Championship)
Selected Maps are for Team Arrow and Salt Esports Matches-:
Bind
Ascent
Breeze
Split
Icebox
1. Bind
Salt Esports Started with aggression and secured Seven rounds in the first half of the game. Then in the second half, Salt Esports secured 6 rounds and wins the first map where Team Arrow secure only 2 rounds in the 2nd half.
Salt Stranger becomes the Match MVP and Goth Child become MVP for his team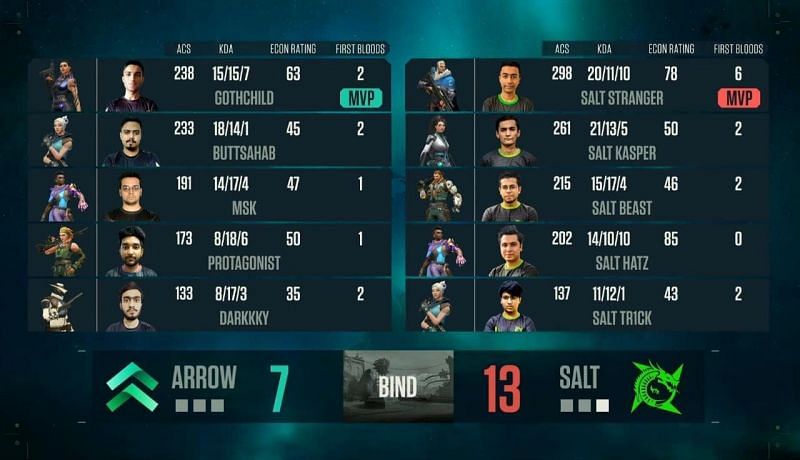 2. Ascent
In the second map also Salt Esports show their domination against and secured 9 rounds in the first half. In the 2nd half Salt Esports easily secured their 4 rounds and take the lead of 2-0 against Team Arrow in Bo5.
Salt Hatz becomes the match MVP and Darkkky for his team.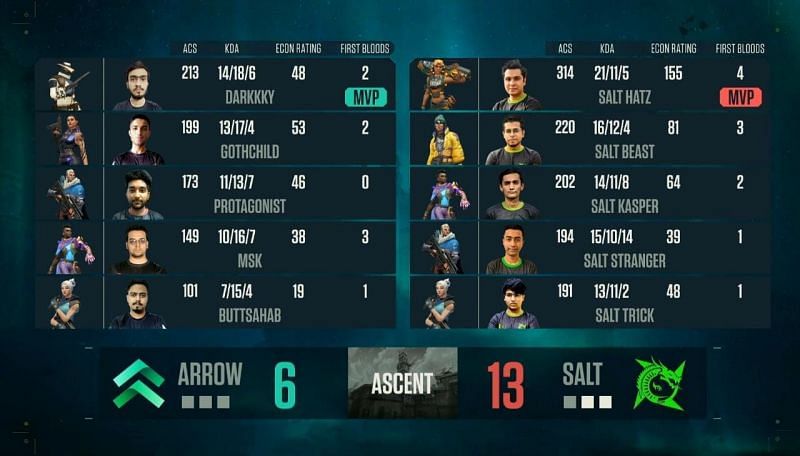 3. Breeze
In the 3rd map, Team Arrow Secured 8 rounds in the 1st half, and in the 2nd half Team Arrow flawlessly wins all rounds and also win the map, and they alive their hopes of qualification.
Buttsahab becomes Match MVP of this map and Salt Trick for his team.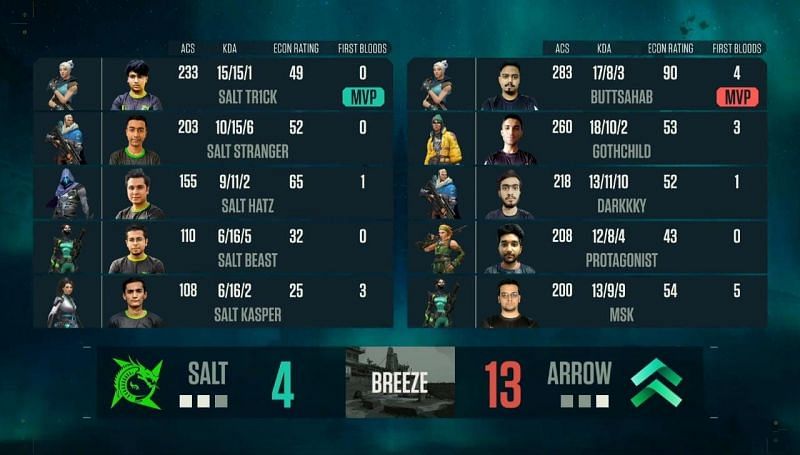 4. Split
Salt Esports win 7 rounds in the first half and Team Arrow was unable to come back in the second half and lost the match with this they lost the finals.
Salt Beast becomes match MVP and Goth Child for his team.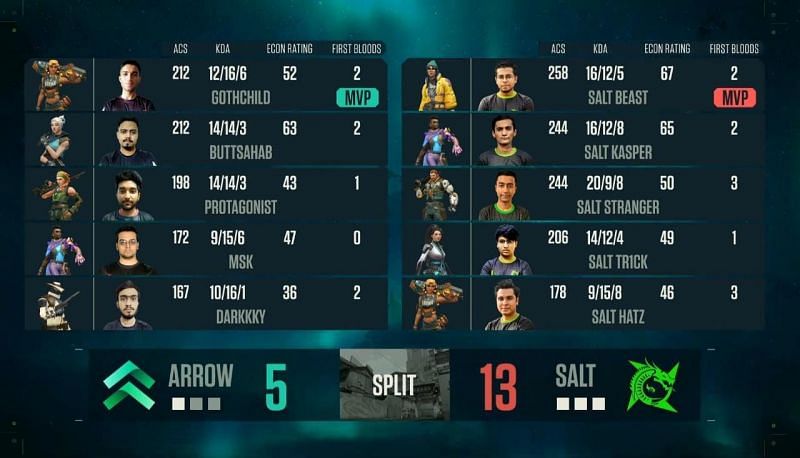 Salt Esports become winner and gets the 2nd spot in VCC (Valorant Conquerors Championship) and Team Arrow is sent to Wildcard Qualifier.